Searches covered
Complete

support for property professionals.

We have the knowledge and experience you look for in a search partner.
4 reasons to search with us
We love accuracy
We work with leading data suppliers to ensure you get the most up to date and accurate information available.
We give you choice
With hundreds of different searches on offer you're sure to find the reports that fit the requirements of any transaction.
We keep you informed
Sometimes delays can't be avoided. We keep you informed so you can manage the expectations of your client.
It's quick and easy to order
Our state of the art ordering platform is intuitive and flexible. It's straightforward and we can tailor it to your needs.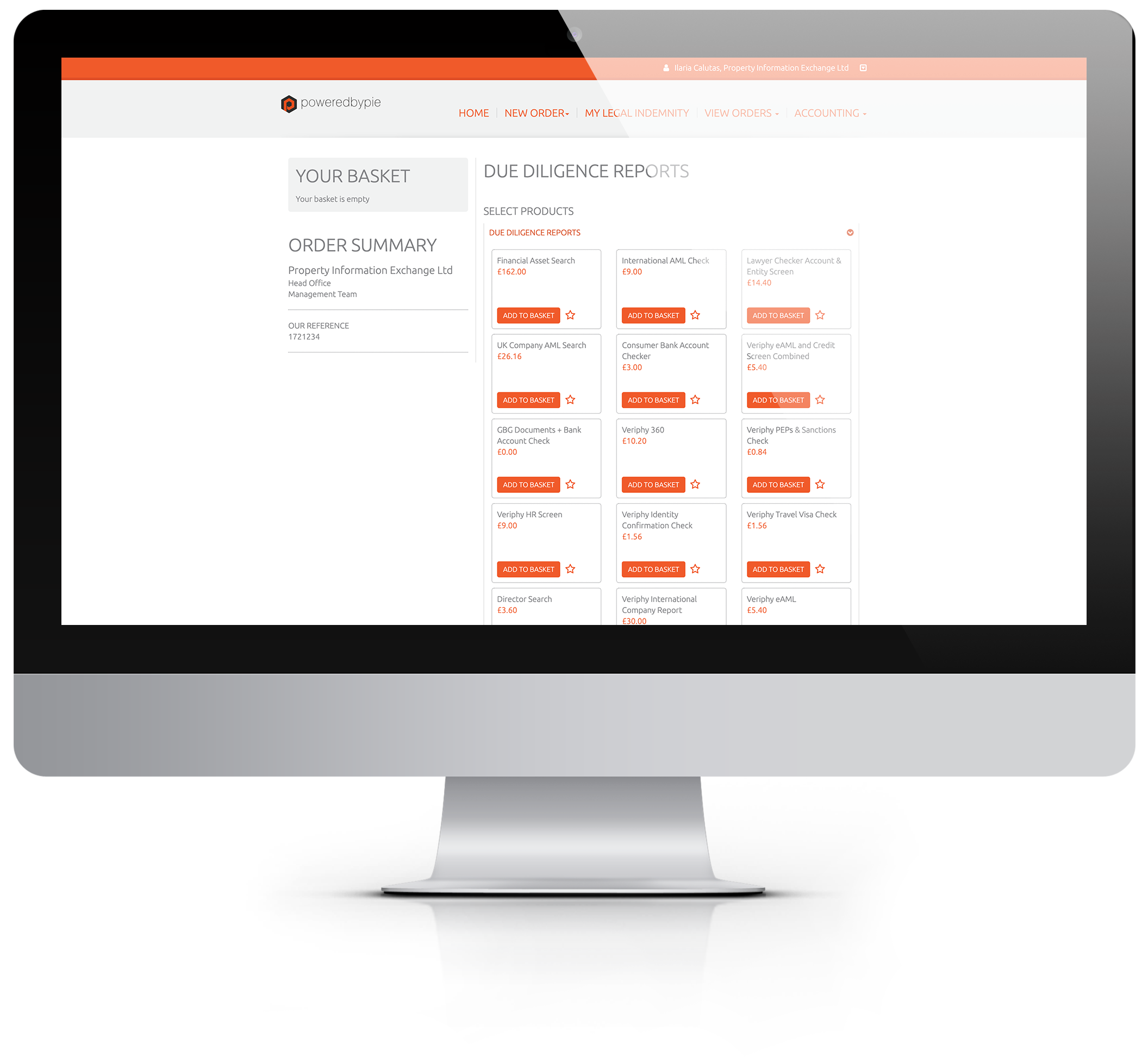 Making searches simpler.
Searches are important in highlighting potential issues that can affect the future value of your client's investment and enjoyment of their property in years to come.
We provide everything you need to fully investigate and report on these issues, making your client aware of anything that may affect their decision to purchase.
Our Conveyancing Searches offering
Local Searches
We understand you prefer the flexibility of ordering either a regulated search or a council search and that's why we provide both services. Our regulated searches carry the PSG badge of approval, with a history of quality and efficient delivery.
Environmental & Flood
Environmental reports have evolved a lot over the last few years. As well as looking at contaminated land, specialised products now also report on issues such as flooding and ground stability, providing clients with as full a picture as possible from an environmental perspective.
Drainage and Water
A required report on any transaction, drainage and water reports highlight how water is carried to and from the property, and who is responsible for maintenance. We offer our own regulated search as an alternative to those provided by the relevant water authority.
Mining and Subsidence
The British landscape has a long history of mining for naturally occurring minerals including coal, tin and limestone. The effects left behind by this industrial heritage can have a devastating effect on the built environmental. A mining report is recommended for any transaction in a mining area.
Energy & Infrastructure
As the Government continues to call for improvements to our infrastructure and investigates alternative energy sources and travel networks to cope with an ever-growing population, it is important that home buyers are made aware of any potential issues caused by such changes to our landscape.
Risk Management and Compliance
As a conveyancer, you have a duty of care towards your clients to ensure that they are protected throughout the transaction. We provide risk management products such as Lawyer Checker to safeguard their funds, protect your reputation and provide peace of mind.
Chancel
Chancel Repair Liability affects property owners in some parishes in England and Wales. In medieval times land owners and parishioners were required to fund repairs to their local church. This potential liability still applies today and can be investigated with a Chancel Search.
Planning
Imagine buying a property and 6 months down the line your idyllic countryside views turn into a development site. Knowledge and understanding of local planning information should be a key consideration in any transaction.
Innovative software, designed to support you.
poweredbypie is home to a range of clever solutions for the legal industry. Discover more.
Interested in our Search packs? Get in touch with your Account Manager or call 0800 038 8350 to get started.