Solutions to support you
Simplify your client payment processes.
Take the pressure off your financial and administration teams with Funds to Collect.
We deal with search payment so you can focus on the job at hand
Flexible payment options
The service offers you additional payment options – if you currently don't offer the option of your client paying by card, Funds to Collect makes this available.
Efficient, fast and safe
It's a secure, efficient and time saving solution for your firm. It streamlines processes and frees up time that can be better spent looking after the needs of your clients.
Supports AML processes
Offering the safest way to handle money, it supports your AML processes by allowing checks to be carried out against credit/debit card details.
Reduces overheads
As well as diverting staff to more pressing tasks, the service helps to reduce the cost of business overheads such as postage and card payment facilities.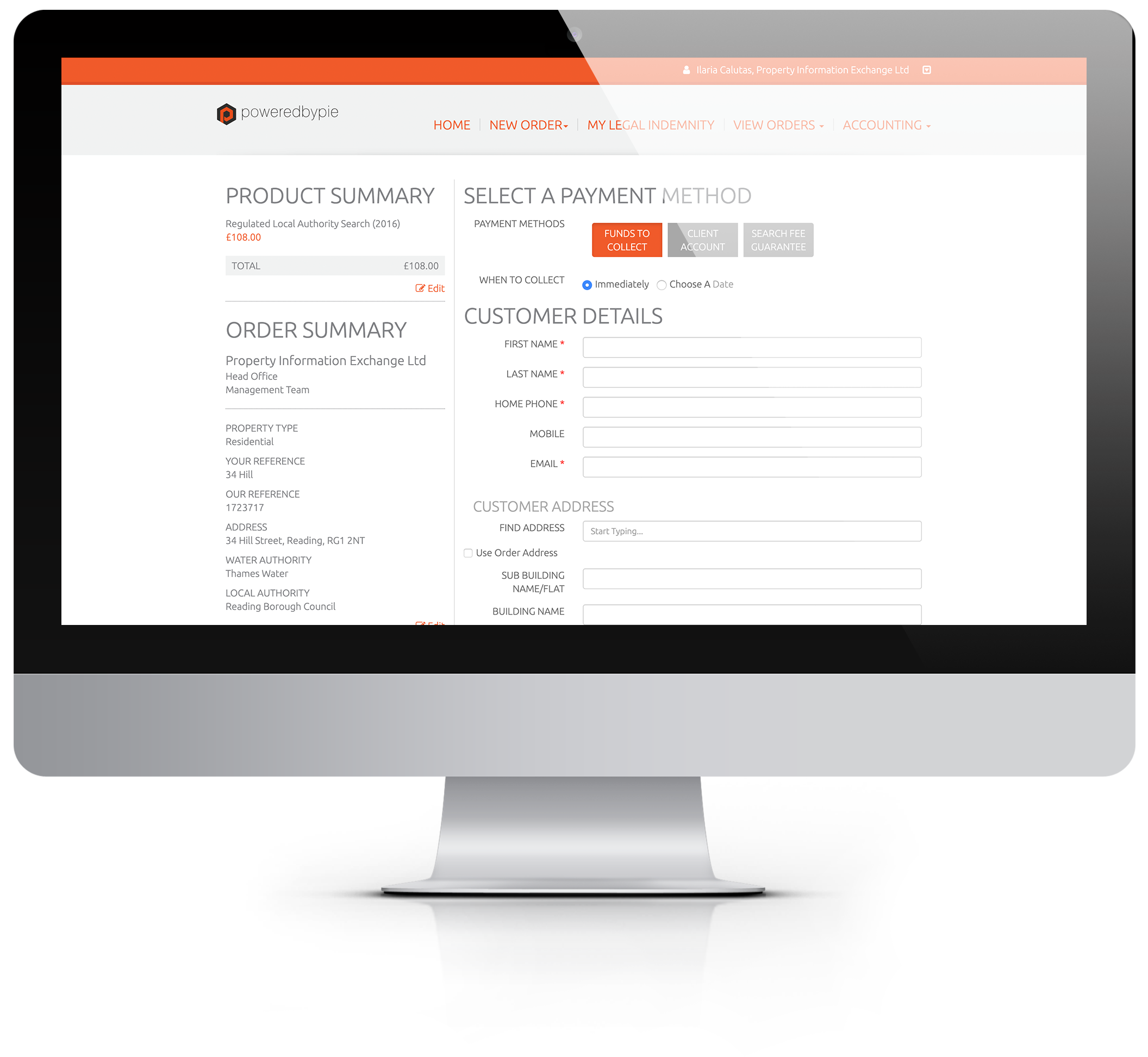 Helping you stay compliant
Did you know that according to new SRA Regulations, you now have to bill your client before using any funds in the client account? Our Funds to Collect service provides a solution by instructing us to take payment for searches direct from your client.
Making payments easier in 4 simple steps
When Funds to Collect is selected, you will see a payment option when placing searches on our online ordering platform.
Once the searches are ordered, we email the client directly, detailing the order and confirming that our contact team will be in touch to take payment.
Payments can be made by direct bank transfer or by credit/debit card as required. On receipt of the payment, we proceed with the searches.
If your client's transaction falls through, they can receive a second set of searches on another property free of charge within six months.
A helping hand to make your life that little bit easier.
poweredbypie is home to a range of clever solutions for the legal industry. Discover more.
Interested in our Funds to Collect? Get in touch with your Account Manager or call 0800 038 8350 to get started.