Welcome to Brighter Law
Boost

your business with Brighter Law.

Better service, quicker quotes, happy customers with our quote conversion tool.
Simply put, Brighter Law gives you the power to provide accurate, detailed conveyancing quotations.
Provide quotes faster
Generate quotes quickly with minimal details from the prospective customer. Fees are based on your fee scales and pull in accurate stamp duty costs for full price transparency.
Take control of your business
Log and assign each quote enquiry, follow up leads with our diary function, send your client care pack and convert quotes to instructions in a single click.
Increase conversion rates
Customers are reassured by your responsiveness and you are more likely to win their business. Promote your business to external referrers to increase your caseload further.
Empower your customers
Word of mouth referrals + excellent customer service = a winning reputation on the market. Become more accessible, more visible, more connected and more effective.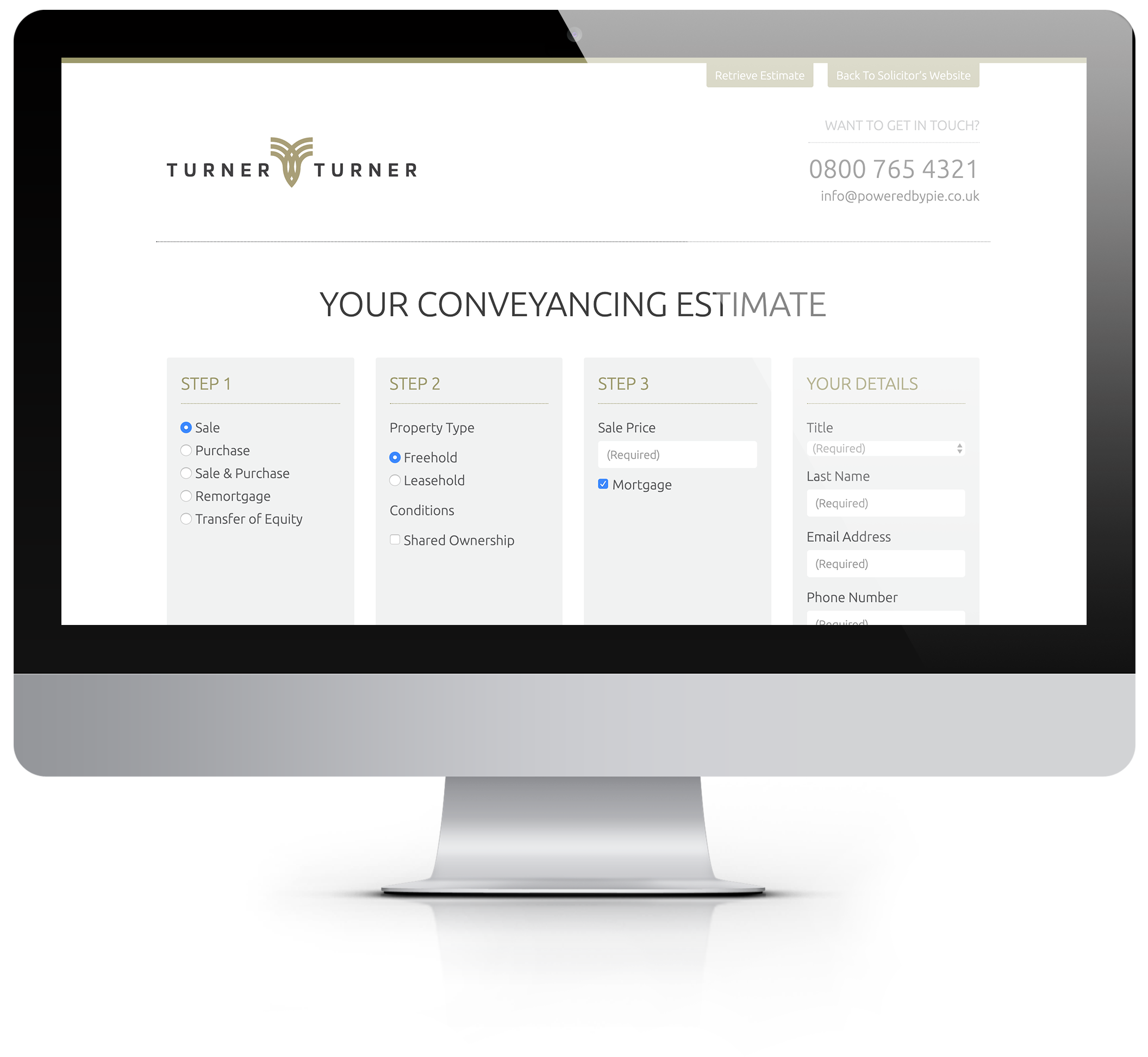 A unique combination of technology, insight and support.
Have more conversations with more customers and help them to make the right choices. It's not just a quote conversion system though, you also have our quote management engine on your side.
How can Brighter Law help you further?
You can make Brighter Law work even harder with optional add-ons.
Brighter Estimates
Provide accurate conveyancing quotes 24/7. Brighter Estimates is a clever button which sits on your website and provides instant conveyancing quotes, based on your fee scales.
Explore Brighter Estimates
Document Portal
Speed up your communication processes with our secure alternative to post and email. Upload and share documents, fill in forms online and use our e-signature function.
Explore Document Portal
Innovative software, designed to support you.
poweredbypie is home to a range of clever solutions for the legal industry. Discover more.
Interested in Brighter Law? Get in touch with your Account Manager or call 0800 038 8350 to get started.