Welcome to Document Portal
A safer, faster way to
get documents signed.
Share, sign and store documents more efficiently with our latest Brighter Law add-on
A secure alternative to emails
Fraudsters use increasingly complex methods to intercept client data and funds. Why not sidestep the risk with an alternative method of communication? Document Portal uses Two Factor Authentication (2FA) to keep your client communications secure.
Faster, reliable, intuitive processes
Lost, incomplete and incorrect information adds admin time you can't afford. By sending contracts and other documents by post you are essentially slowing down your own processes and introducing avoidable risks. Document Portal is the answer.
Modern, sustainable technology
Overheads. Wouldn't it be great if you could reduce them and spend more energy (and budget) on growing your business? Print and post costs can easily add up. Document Portal removes that problem.
Reduce fraud threats
It's never been more important to protect your client's interests and the reputation of your firm. Having a Cyber Security policy in place is vital. It's worth having a system like Document Portal as part of that policy.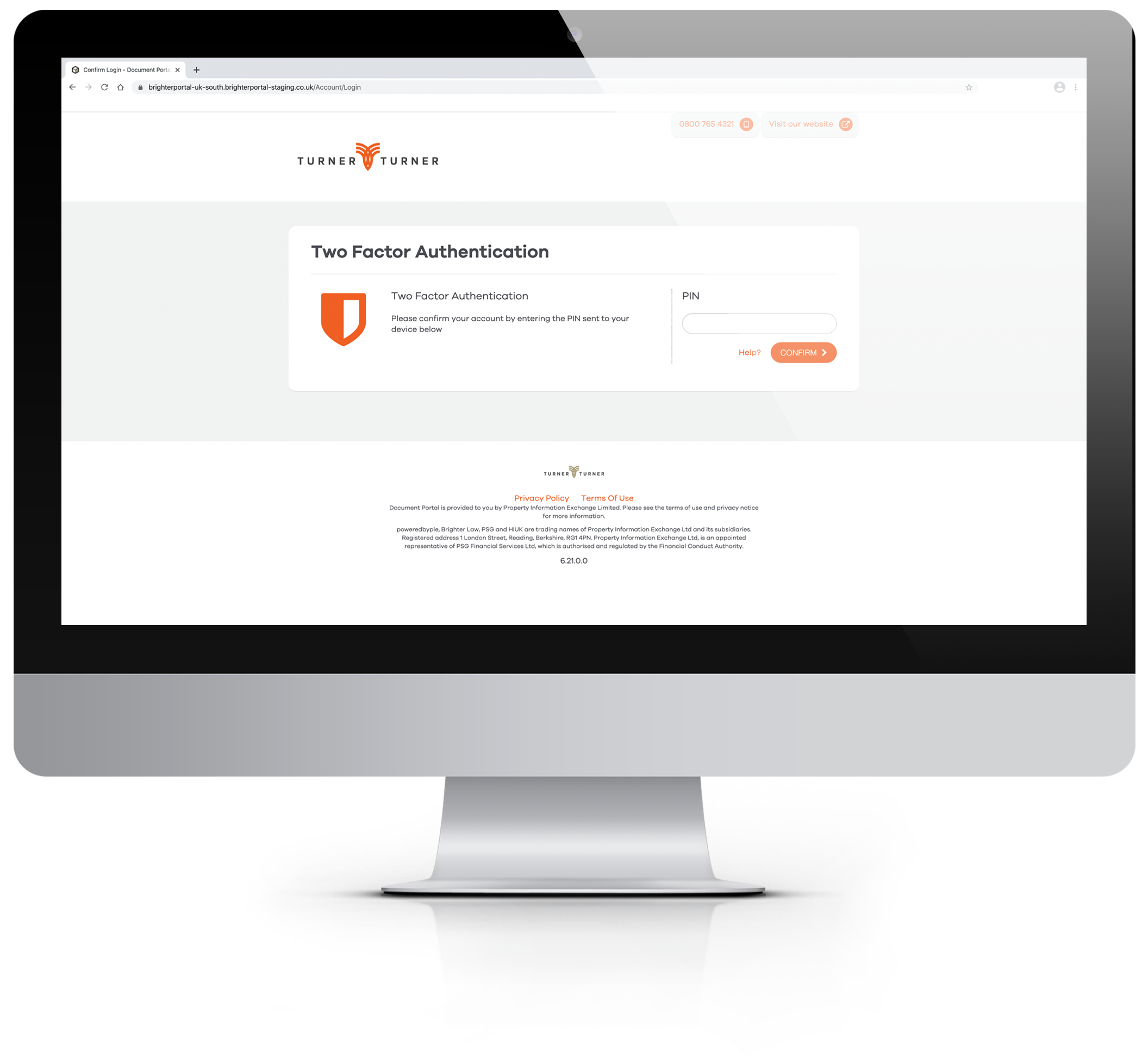 We're always looking for ways to help you use your time more effectively
Document Portal is designed to save you time and inspire confidence in your business. Combine that with the other powerful tools in the Brighter Law toolkit and sky is the limit. Document Portal is an add-on to Brighter Law, our subscription-based Quote and Referral Management solution.
Hassle free document exchange in
4 easy steps
Upon instruction, you invite your client to set up secure access to Document Portal.
The document pack is generated and sent to the client in a single click.
The client is notified. They read, sign and return the doc via the Portal.
You receive the completed documents. Et voilà, job done!
Document Portal is only available as part of Brighter Law
poweredbypie is home to a number of innovative solutions, designed to support you. Discover more.
Not a Brighter Law user yet? Get in touch with your Account Manager or call 0800 038 8350 to get started.
Frequently asked questions about Document Portal
Got a question? Find the answer here.
I don't have Brighter Law. Can I still have Document Portal?

Document Portal is an add-on to Brighter Law. Contact your account manager about Brighter Law.

Can clients fill in the forms online or just download them?

Yes, with our DocuSign integration they can fill and sign forms online. The client can choose to download them and wet sign them; in which event they can still return them through the portal. Some fields are pre-populated from the case in Brighter Law.

Will we be able to administer the addition of documents, and creation of templates etc?

We'll take care of the setup for you, just send in a request to our System Support team.

Who will have access to the documents?

All documents added on the Document Portal and Brighter Law case can be seen by all parties involved in the case: the clients, referrer, panel manager, if present. Making collaboration easy.

How long before I can start using it once I subscribe?

Once you subscribe your account manager will introduce you to a member of our Onboarding team. They will guide you through the process. It takes 3 to 5 days to set up your Document Portal and DocuSign document pack envelope templates.