Know your customers
Protect

your firm and clients.

Meet your AML obligations with enhanced online ID Checks.
Anti-Money Laundering regulations exist to stop criminals from intercepting sensitive information and client funds
Know your Customer
All our electronic AML checks are carried out in accordance with UK and international AML and Know your Customer (KYC) standards and legislation.
Prove your compliance
Trust that you're not only checking against several databases to ensure transparent results, but you are also creating an audit trail for compliance purposes.
Understand the Transaction
Each transaction is different and presents its own complications. Understanding the transaction allows you to identify the risks and undertake the most appropriate checks.
Validate the source of funds
Optional 'Bank Account Validation and Verification' checks your clients bank details against a database of live accounts to verify they match with current address details provided.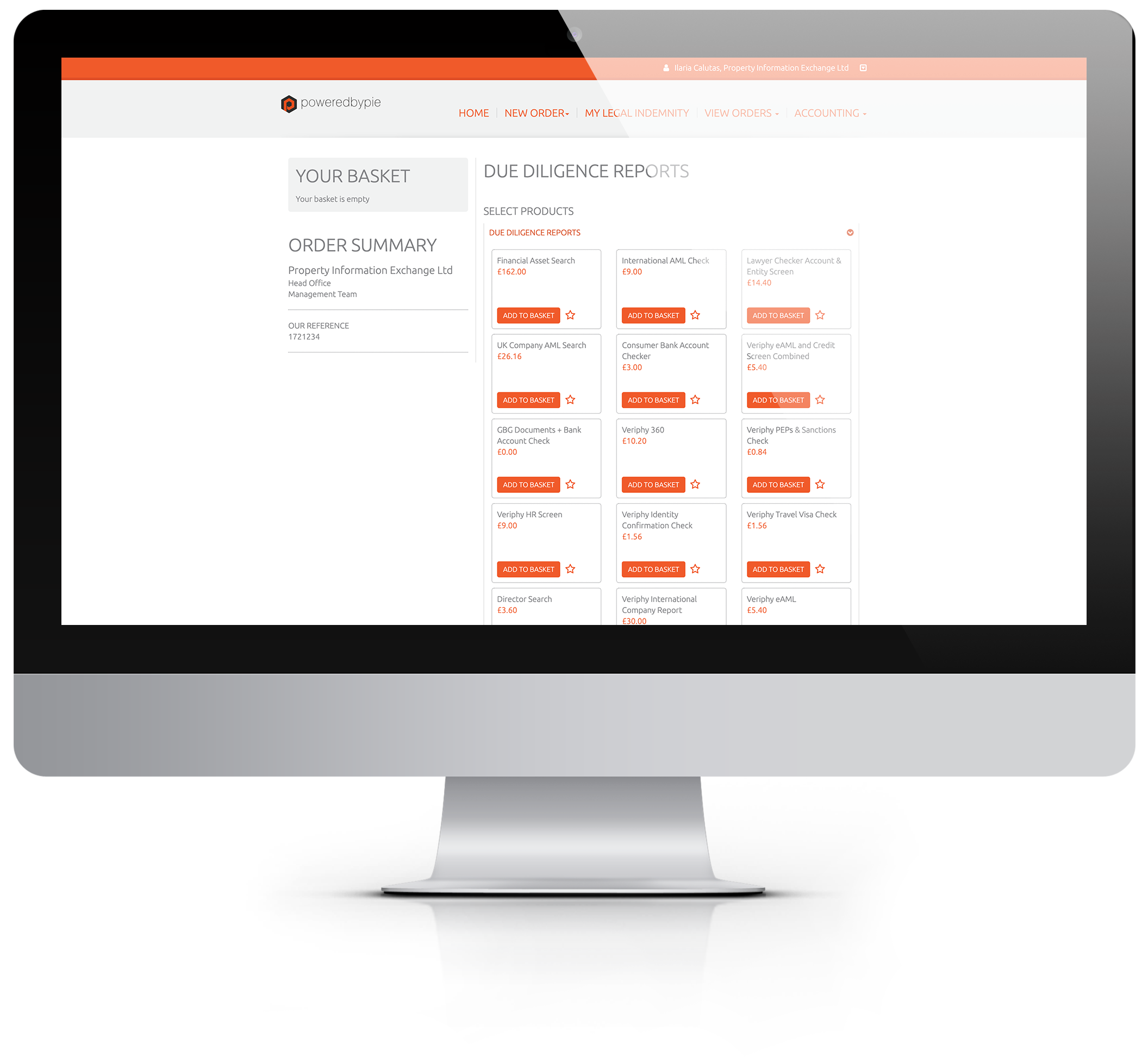 Carry out stringent ID checking on every case
poweredbypie provide a range of electronic AML checks and related products to support your compliance, enhance your customer due diligence processes and protect your clients from the risk of conveyancing fraud.
Innovative software, designed to support you.
poweredbypie is home to a range of clever solutions for the legal industry.
Interested in our AML products? Get in touch with your Account Manager or call 0800 038 8350 to get started.
4 reasons to use our AML products
Stay compliant
Fulfil your anti money laundering obligations by performing ID checks on every case.
Accessible solutions
Use our electronic AML solutions wherever you are via laptop, tablet device or handheld device.
Protect your reputation
Conveyancing fraud is rife. Remain vigilant and ensure you're not an easy target.
Robust data checking
We check against a number of different databases, with a choice of products to suit your needs.