Online ordering platform
Straightforward solutions, excellent customer service.
Searches, Title Insurance and Due Diligence products all in one place.
Designed to make your life easier, our online ordering system has a number of key benefits for your business.
Enhanced mapping
Find the property quickly and easily with Land Registry integration. Search by postcode, address or title number. Automatic mapping means most residential orders will no longer require a plan.
Simple search ordering
Your search packages and favourite products are displayed at the top of the page, along with Hazard Alerts specific to the property.
Internal messaging service
Send search queries and receive answers directly in the specific instruction.
Concierge Service for complex transactions
We map the site, provide quotes, order the searches and deal with supplier queries on your behalf to save you time.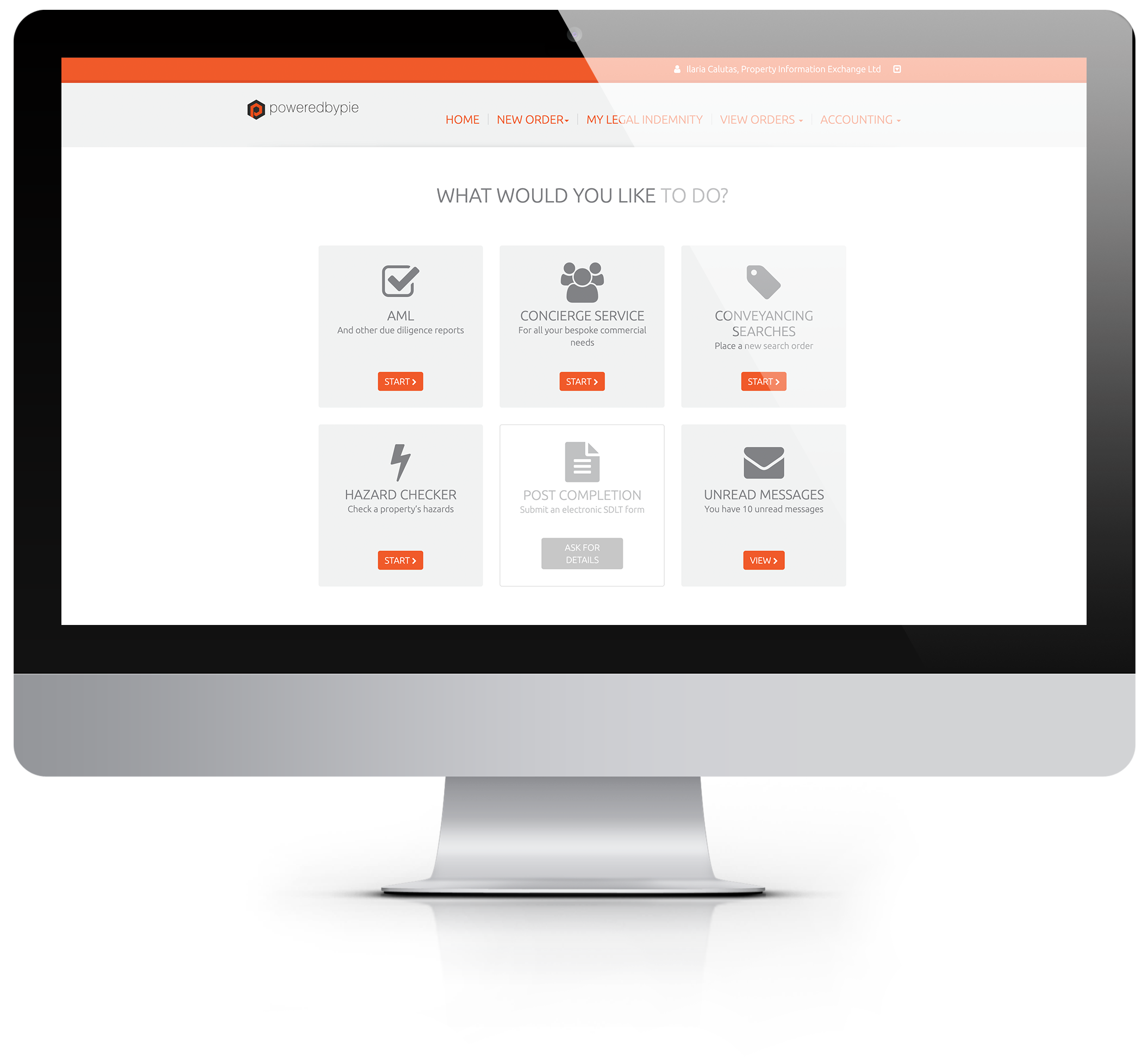 We look at things differently
By taking the time to understand how our customers work, we unlock the ability of technology to help produce better business results. Our systems process over 3 million individual transactions each year.
Help your Case Management System work harder
We integrate with a number of Case Management Systems to help you bring your workflows together and save you time.
To find out more about our integrations, contact our Support Team.
Get in touch
A helping hand to make your life that little bit easier.
poweredbypie is home to a range of clever solutions for the legal industry. Discover more.
Interested in our Online Ordering? Get in touch with your Account Manager or call 0800 038 8350 to get started.