Clever ideas, expertly delivered
Complex transactions covered.
Our dedicated solution to support you on commercial cases.
A fully managed service for searches and insurance
Mapping Expertise
Our expert concierge team have years of experience in mapping complex sites. We understand the need for speed but accuracy is also key.
Dedicated Support
Call our dedicated team and speak to your appointed concierge who will handle your case from start to completion.
Upfront quotations
The costs associated with the searches and/or insurance policies are accurately quoted from the start, providing peace of mind and transparency to your client.
Reduce Delays
Let us deal with enquiries from data providers, we'll collate all the questions and let you know what information we need to move forwards.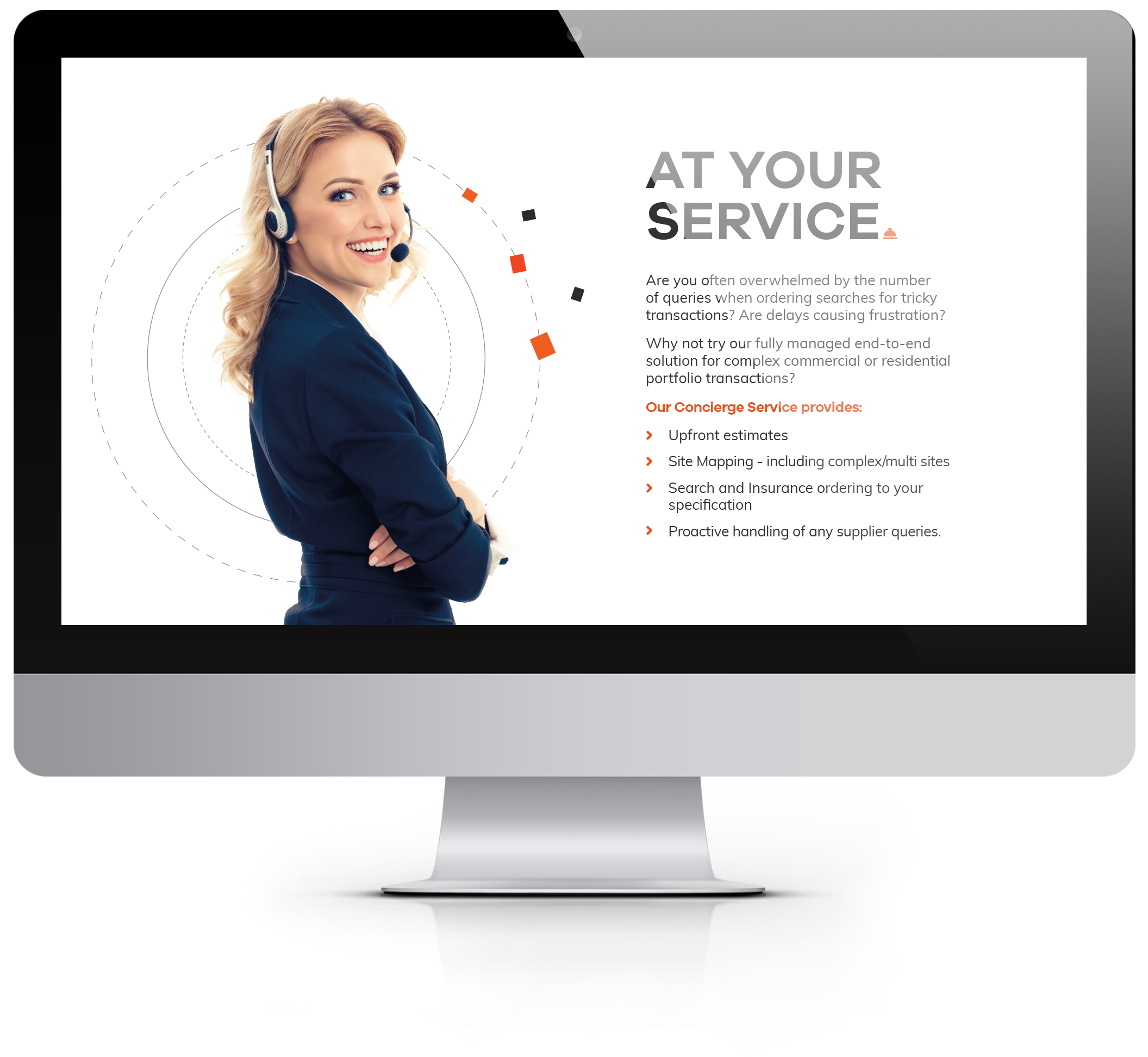 At your service
Our tailor-made solutions for conveyancing professionals help improve processes, streamline workflows and support your due diligence. Our approach to commercial conveyancing is no different. We have the expertise and experience to help you increase efficiency, manage delays, ensure compliance and reduce risks.
When should you use Concierge?
Any commercial, agricultural, new build or residential portfolio transactions.
Large complex sites which require additional mapping support.
Where an upfront quote will assist fee negotiations and avoid delays.
Complex sites to ensure the correct search fees are quoted and ordered quickly.
Overwhelmed by complex transactions? Our Concierge service could be the answer.
poweredbypie is home to a range of clever solutions for the legal industry. Discover more.
Interested in our Congierge service? Get in touch with your Account Manager or call 0800 038 8350 to get started.