Welcome to Quote Management
Powerful insight and reporting.
Track enquiries, convert more quotes and see how your business is performing.
Unlock your potential and gain more business
Be more in control of your business
Log and assign each quote enquiry, follow up leads, and convert quotes to instructions in a single click.
Save time
The system is integrated directly into your ordering platform, giving you the ability to order searches directly from the case.
Identify your strengths and weaknesses
Use powerful reporting to see where you are performing well and where improvements could be made.
Track your teams' performance
Easily monitor where instructions are coming from and find out which of your team is the best at converting.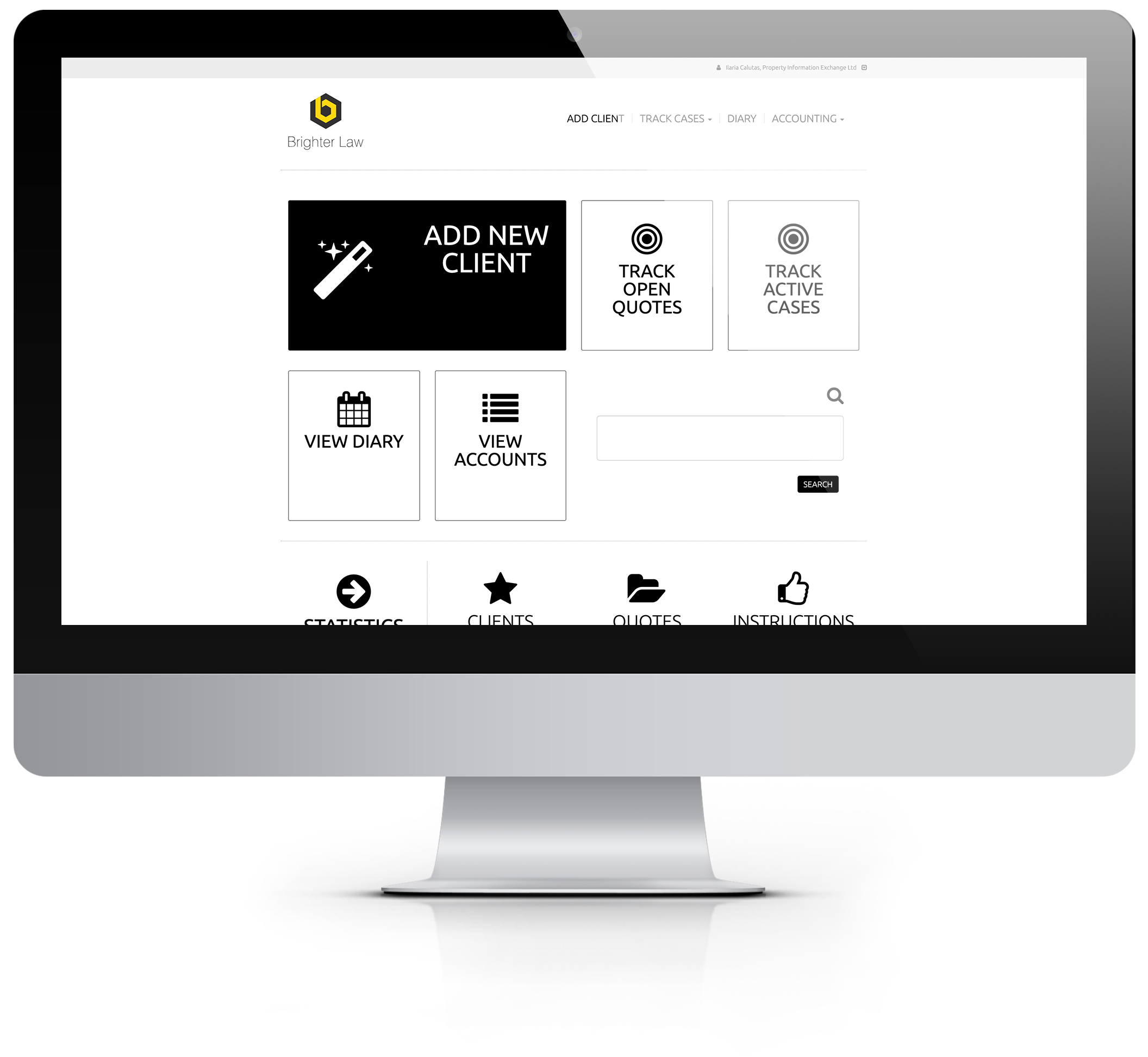 Can you measure how many enquiries you receive?
Can you track them through from quote to converted? Quote Management offers all that and more with powerful reporting and insight into the way your firm is competing against the competition.
4 reasons to use Quote Management
Accessible solutions
You can access our software wherever you are, whenever you need it, via laptop, tablet device or mobile phone.
Security is key
We use cloud storage from Microsoft Azure which employs multi-layered security processes to keep your data safe.
It grows with you
All our applications are fully scalable meaning they remain quick and responsive no matter how busy you get.
Stay ahead of the game
Designed to help you future proof processes, it gives you the benefits of the latest advances without the worry.
Innovative software, designed to support you.
poweredbypie is home to a range of clever solutions for the legal industry. Discover more.
Interested in Quote Management? Get in touch with your Account Manager or call 0800 038 8350 to get started.